Barbecue Buffet
11 August 2022 @ 19:00

-

23:30

€25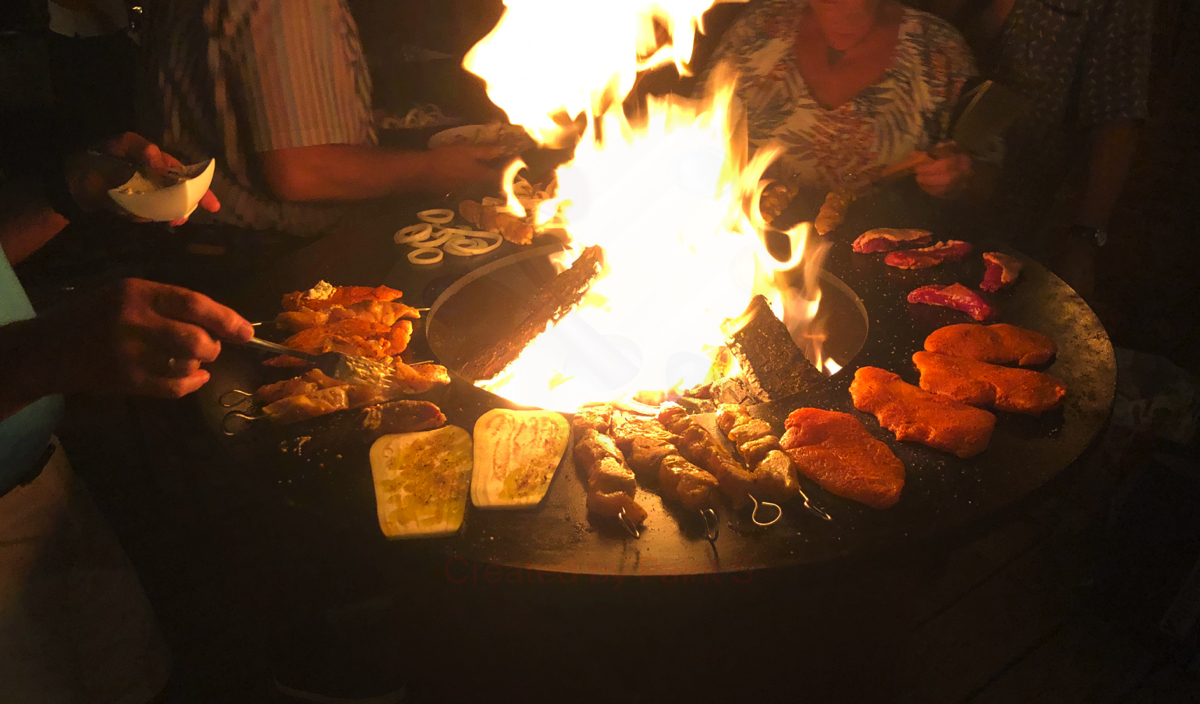 NEDERLANDS
Donderdag 11 Augustus BBQ Avond!
Het is weer zo ver! Camping Resort Bousset organiseert regelmatig Barbecue avonden. Dus houd de Events pagina in de gaten!
Voorheen waren deze avonden op maandag en woensdag. Het is nu zo dat wij deze avonden vooraf gaan aankondigen op de Events pagina.
BBQ Volwassenen € 25,00 PP
BBQ Kids 5 t/m 12 jaar € 12,50 PP
Tot 11 Augustus 14:00 kunt u reserveren! Reserveren via telefoonnummer : +31 6 150 34 190
ENGLISH
Thursday, August 11 BBQ Evening!
The time has come again! Camping Resort Bousset regularly organises Barbecue evenings. So keep an eye on the Events page!
Previously, these evenings were on Mondays and Wednesdays. We will now announce these evenings in advance on the Events page.
BBQ Adults € 25,00 PP
BBQ Kids 5 till 12 years € 12,50 PP
Until August 11 14:00 you can make a reservation! Reservation via telephone number: +31 6 150 34 190
FRENCH
Jeudi 11 août Soirée barbecue !
C'est de nouveau le moment ! Le Camping Resort Bousset organise régulièrement des soirées Barbecue. Gardez donc un œil sur la page des événements !
Auparavant, ces soirées avaient lieu les lundis et mercredis. Nous annoncerons désormais ces soirées à l'avance sur la page des événements.
BBQ Adultes € 25,00 PP
BBQ Kids 5 à 12 ans € 12,50 PP
Vous pouvez faire une réservation jusqu'au 11 août 14h00! Réservation par téléphone : +31 6 150 34 190
DEUTCH
Donnerstag, 11. August: Grillabend!
Es ist wieder so weit! Das Camping Resort Bousset organisiert regelmäßig Barbecue-Abende. Behalten Sie also die Eventseite im Auge!
Zuvor fanden diese Abende montags und mittwochs statt. Wir werden diese Abende nun im Voraus auf der Seite Events ankündigen.
BBQ Erwachsene € 25,00 PP
BBQ Kinder 4 bis 10 Jahre € 12,50 PP
Bis zum 11. August 14:00 Uhr können Sie eine Reservierung vornehmen! Reservierung unter der Telefonnummer: +31 6 150 34 190