Please allow us to introduce ourselves.
We are Brian & Simone and we are from the Netherlands.
The languages we speak are Dutch, English and a little French and German.
We came to live here in France for the beautiful and peaceful surroundings. Lots of flora and fauna.
We live in the Burgondie, Morvan region outside the village of Chiddes.
Nearby at 7 km is the town of Luzy. In this cosy town our guests can do their shopping at the supermarkets B1 and Lidl.
Every Friday there is a small market in Luzy If you want to visit a larger market, you can do so in the larger town of Autun. Autun is 32 km from our domain.
We live in the middle of nature and decided to start a small camping resort for people who love peace and nature. We have Gites, Mobile Homes, and Glampings to offer. But also on our site, a little bit of luxury is appreciated. That is why we have created a good internet connection for our guests over the whole area.
Excellent and luxurious bathrooms are also available for our guests who stay in our glamping. If you want to do fitness, it is also possible in our gym. A drink or a snack on our terrace on the water and with a cosy outdoor bar is also among the possibilities. In short, for peace, nature and relaxation, you can expect a wonderful stay with us.
Warm Kind Regards,
Brian & Simone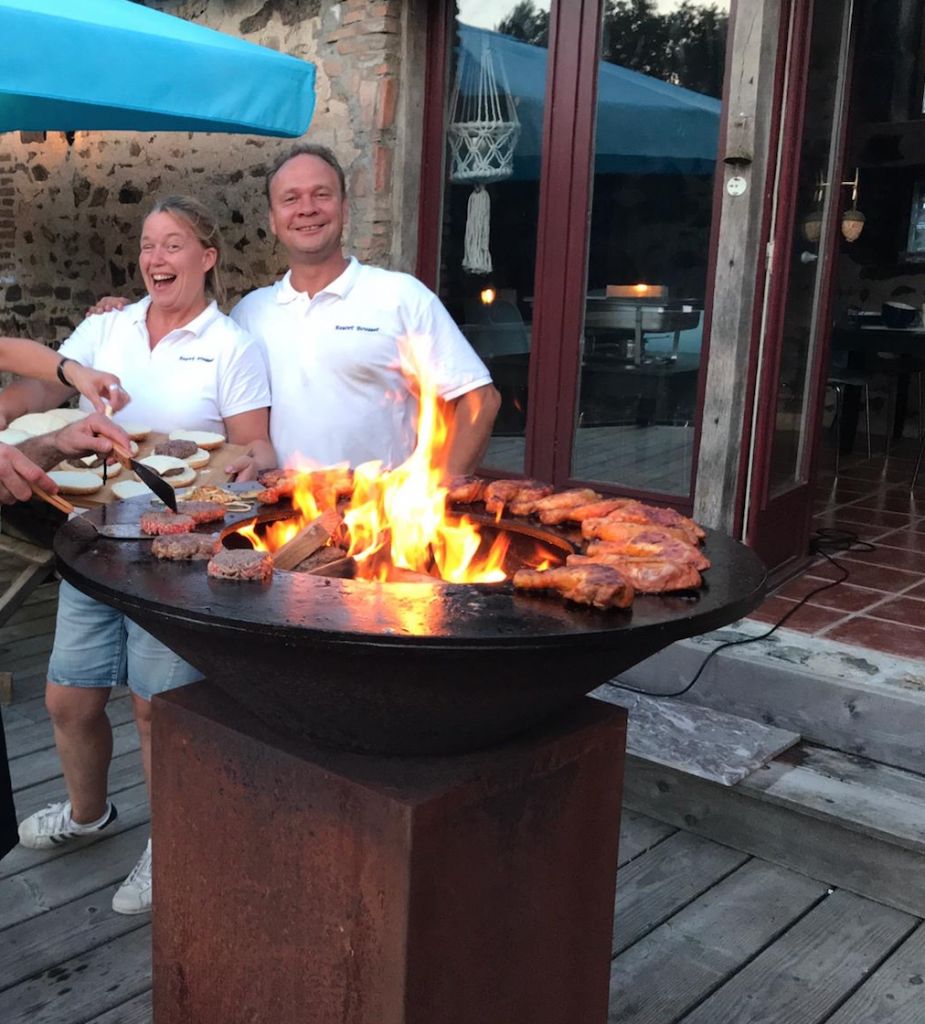 Wij willen ons even voorstellen.
Wij zijn Brian & Simone en komen uit Nederland.
De talen die wij spreken zijn Nederlands, Engels en een beetje Frans en Duits.
Wij zijn hier in Frankrijk komen wonen voor de mooie en rustige omgeving. Heel veel flora en fauna.
Wij wonen in de Burgondie, Morvan buiten het dorpje Chiddes.
Vlakbij in onze omgeving vinden we op 7 km het stadje Luzy. In dit gezellige stadje kunnen onze gasten de boodschappen doen bij de supermarkten B1 en de Lidl.
Elke vrijdag is er een kleine markt in Luzy Wilt u een grotere markt bezoeken kan dat in een grotere stad Autun. Autun bevind zich 32 km van ons domein.
Wij wonen midden in de natuur en hebben besloten om hier een kleinschalige camping, resort te starten voor mensen die houden van rust en natuur. Wij hebben Gites, Mobile Homes, en Glampings aan te bieden. Maar ook bij ons is een klein beetje luxe wel gewaardeerd. Daarom hebben wij voor onze gasten een goede internet verbinding over het gehele terrein gerealiseerd.
Zeer goede en luxe badkamers zijn ook beschikbaar voor onze gasten die in onze glampings verblijven. Indien u wilt fitnessen is ook mogelijk in onze sportzaal. Een drankje of een hapje op ons terras op het water en met een gezellige buitenbar behoort ook tot de mogelijkheden. Kortom voor rust, natuur en ontspanning kunt u bij ons een heerlijk verblijf verwachten.
Met Warme Vriendelijke Groeten,
Brian & Simone